Playa del Carmen, Mexico
September 15, 2023
Despite negative comments from digital nomad community I had a really good time in Playa del Carmen.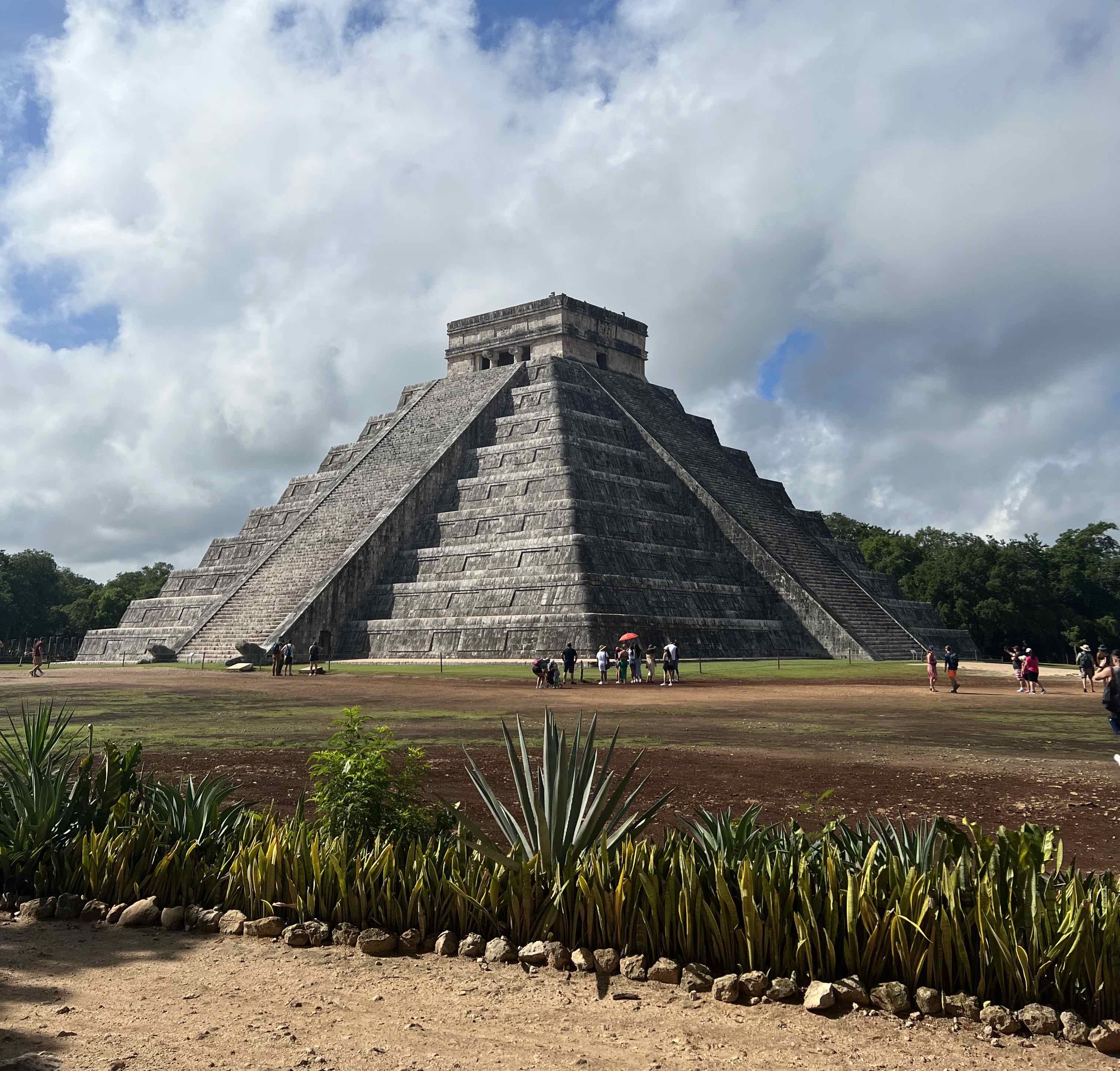 Tough Crowd
After a series of events, I found myself living in Playa del Carmen for a few months. Initially, when I was planning my trip and reading about this place, I had the impression that I wouldn't like it, as comments from other digital nomads weren't glowing:
Touristy circus of a place. Everyone is trying to rip you off... even as fluent Spanish speaker. Check out PV or anywhere west coast instead.
Playa Del Carmen is a super touristy beach town and the catch is, the beach is always full of seaweed, so if you expect to swim in it, have fun. I stayed there for 5 months and only remember the beach being clear 2-3 times. The seaweed stinks so that means the beach stinks. ... Not sure where the positive reviews are coming from, or at least I've been a nomad for long enough to know this place is a bad spot to live and work, only good for a weekend of partying and that's it. Literally any beach town in Thailand will be better than Playa Del Carmen
This is a vacation spot, not very good for working. Super touristy and everything is marked up. The "coworking" places are tiny, I ended up working in my airbnb or a starbucks most of the time. The heat here is unbearable, so if you're planning on working anywhere without AC (most places) better plan on getting uncomfortable quick. The beach is very small, very crowded and covered in seaweed. Some restaurants will sell you expensive dumpster food, I've thrown away food at least 3 times in my 2 weeks here. I'd stick to places that look busy or have solid reviews online, though you should still expect receive very small portions of "ok" food for the $ you pay. Either I have some high standards, or lots of reviews online are inflated. Oh also, I'd avoid the street food. It's nasty.
To Each Their Own
Although there were a few nicer comments, the majority of the recent ones were filled with strong rage against Playa del Carmen. Nevertheless, since:
I happened to be close by
I love the ocean
I love the sun and warm weather
I'm on my mini quest to learn Spanish
I thought I would give it a shot. And you know what? I damn liked it. Period. Each of us is unique. Each of us has different tastes. Different goals. Different passions, and so on. And that is one of the reasons to not base your future on other people's opinions.
Anyway, coming back to Playa del Carmen.
Is it touristy? Yes, the closer you are to Quinta Avenida, the more touristy it will be. That being said, you don't have to spend your time there.
Does the beach suck? Well, yes, I didn't like the main beaches that are closer to the center. For me, the biggest deal-breaker was the enormous number of people in combination with the fact that the beach is very narrow. However, you are not tied to the center. If you wish for a different experience, you can walk 30-40 minutes (might be more if you are closer to the centro) and find a cooler, less crowded, more "local" beach with a wider stretch and a more scenic view.
Seaweed? I was there at the end of the Sargassum season, so I don't know how bad it is during the peak. Does it smell bad? Oh yes, it certainly does. Is the situation the same on every single beach? Again, I can't comment on the peak season since I wasn't there, but based on what I've seen, you can have a completely different experience just by walking a few hundred meters.
Is it expensive? Close to the tourist zone? I think it is. Is it expensive further away? I guess it depends on where and what you are buying. I went to dinner at a local restaurant and spent 19€ on 3 quesadillas, queso fundido con champiñones, tacos al pastor, and piña colada (that's way more food than I usually eat, but I really wanted to try many things and I hadn't eaten all day). And that's in a very popular place. Again, it's all relative. Compared to some places, that might sound expensive and compared to others, it's pretty cheap. But it doesn't matter. I researched the price before even stepping into the place, so I knew how much I would pay. What matters is that I liked the food quite a bit, I had a great time there, and I felt that the money was well spent.
My Take
I'm not trying to make this place sound like heaven or something. Because it's not. Maybe I was at the right time (since it wasn't tourist season) in the right place (I was further away from the centro). Nevertheless, I liked it there. I met many wonderful people. I did a few things for the first time in my life, stepping over my own fears. I revived some of my childhood fascinations. And most importantly, I feel that I grew as a person. No, not in height :( In general, while I was absolutely a gringo who can barely speak Spanish, I felt like I was at home. My guess is that things like going to the gym, grocery shopping, cooking, and hanging out with Mexican people were the main contributors to feeling at home. Playa del Carmen provided me opportunity and I took it. I feel lucky and really thankful for that opportunity.
As for the city. I'm a passionate walker, so I really appreciated the fact that most things are within walking distance (again, everything is relative and depends on where you live). While walking, I felt pretty safe (although I didn't wander too far off the beaten path). The city is big enough to have many necessities and extras, but not big enough to feel like you are lost. There are many different beaches with different vibes, and although I didn't like most of them, I still managed to find my peaceful place. I also enjoyed the city's location and how it offered many different scuba possibilities, especially cenotes. In general, there are many interesting places close by that you can visit - from small beach towns with wonderful beaches to Mayan miracles in the jungles. I feel that if you look hard enough, you'll find something for yourself.
But again, all of us are unique. I prefer to cook my own food. I almost never work from co-working spaces. I like hot weather and I can tolerate the heat (as long as I can sleep/work in a cooler environment). I prefer walking to driving or any other form of transportation. I like being close to the ocean. Observing sea life while snorkeling or diving brings me joy. I love the sun. And so on and so forth. What sucks is that we often attach these strong labels that sound like facts:
I didn't like this place, because of x.
vs
This place is bad because of x.
Anyway, enough rambling. I had a good time there and you might not. However, if you end up there, below is a rain of random statements.
Statement Rain
🟩
— It's hot and sunny (for most people, especially during summer, it might be too hot).
— Walkability is very good.
— The people I met and chatted with were friendly.
— Scuba diving inside a cenote was an awesome experience (the fact that I'm a newbie diver might definitely play a role here). For me, it had this majestic and mysterious feeling, like you are on a different planet.
— Chichén Itzá was worth the hype for me. My childhood fascination with Mayan culture was revived.
— Into scuba diving? Give Cozumel a go.
— My favorite beach is close to Playa 88. Enter via Playa 88 and you will find a local, small beach. If you turn right, you can walk toward Playa 72, a.k.a. dog beach. So if you fancy looking or playing with doggos, this might be for you. For me personally, turning left from Playa 88 and walking a bit further is a sweet spot with not a lot of people and a pretty wide beach.
— Cozumel has quite a few nice places. I personally liked El Cielo (I'm not 100% sure but I believe that is how it is called) as have never been so close to so many Sting Rays. Also if you are into fancy pictures that beach looks very nice for that. There are 2 ferry companies that go to Cozumel at alternating hours. I don't see reason to include details like times and so on here, but it's relatively easy and standard way to get to Cozumel.
— I suggest visiting at least one deep cenote surrounded by steep rocky walls. I visited the one named Ik Kil. It's not very special or worth a drive on its own, but if you are close to Chichén Itzá you might as well give it a shot. The reason why I liked it is because it has pretty nice view when you look from the bottom to the top (and vice versa). Other than that there is not much to it as you will be just floating in water with your life vest surrounded by other people and small fish.
— Embrace the local food. I quickly found out that buying local products and trying to keep a diet similar to locals is more fun, cheaper and much spicier experience.
— It's definitely not the most unique place (wow, I'm really selling it well), but I liked El Fogón restaurant (the one that is next to Soriana). I was sitting next to the person who was preparing tacos and I was fascinated how they were cutting meat straight into the tortilla and then like fruit ninja expert slicing a slice of pineapple from the top of the trompo. Food was simple and good.
🟥
— If you go to Quinta Avenida, you will most likely encounter overpriced touristy stuff with many offers for a masaje.
— Although I had high hopes (that's probably part of the issue), Coba wasn't worth the hype for me.
— I personally didn't visit it, but from what I gathered talking with locals, Xcaret seems like a tourist trap hidden under "eco-friendly" bullshit.
— General beaches closer to the city center are very narrow, quite crowded, and in general, I didn't like them. However, there are decent beaches I found (see text above).
— I was very hyped about Chilaquiles, but they definitely weren't my cup of tortillas.
— You can watch turtles at Akumal, but honestly, it is pretty depressing. A bunch of people (yes I'm part of that issue) surrounding a turtle in a circle and watching the poor fella eat. From what I discussed with the guide, they said that turtles are there all year round and humans are not disturbing them (there are rules like certain distance, life vest and so on) but even though the guide was really nice I couldn't directly ask the turtle. I can say with certainty that seeing a turtle while scuba diving provided a far superior experience.
— Initially I was planning to stay few weeks in Tulum, but from what I heard talking with locals it seems that walkability is not great there and it's more like an influencer place. Since I didn't spend time there (apart from visiting the ruins), I have no idea how true that is.
🟨
— I don't recall a day when I walked without seeing local police or the National Guard. It still makes me uncomfortable just thinking about how insane it is to be in the 32°C sun on the beach with your uniform, vest, and helmet.
— I had read many stories about corrupt police shaking down tourists, which influenced my initial perception of the police when I arrived. After spending more and more time and having more encounters, I can say that my view changed drastically (to the more positive one).
— While Walmart is truly massive and has everything you need, I actually preferred shopping in Soriana. And it's not only because of the massive queues you will find in Walmart but also because of cool random things like in-store-made spicy frituras.
— Sargassum is real and stinks; however, it really depends on which playa you select. I found this channel called Doctry 360 quite useful as it provided drone flights over the main beach strip with updates on sargassum.
— Depending on when you are there, you might be able to participate in Whale Shark or Bull Shark watching.
— Internet at my place was excellent (204 Mbps download, 47 Mbps upload, 66 ms latency, 4 ms jitter).
— I certainly didn't visit all the ATMs in Playa, but from my own experience (I have a Revolut card), I found Banamex to offer the cheapest (30 MXN) and most pleasant experience compared to 81 MXN at HSBC (also there were other ATMs that just didn't work with my card).
— For some reason, it might not be obvious, but there are two bus terminals: Turistica and Alternate. I've been to both and preferred the Alternate more. Not only because it was closer but it felt a bit cleaner and more chill (not so many "¡Amigo! ¿Taxi? ¿Taxi" folks).
— For those curious, I scuba dove in the Dos Ojos cenote. However, instead of just diving there, I suggest doing some research to find a cenote that appeals to you, as they can vary significantly in complexity.
— I've been to a few barbers. I feel like I got one of the freshest and sharpest cuts in Luciano´s Barber Shop. Even though the barber forgot that I had an appointment with him and I had to wait 30 minutes outside for him to arrive with his scooter I liked the haircut and the fact that he was just singing pop Spanish songs in sync with the music on TV.
Yo se que si será difícil, pero prefiero estar triste porque disfrute estar contigo, y no arrepentirme de que no lo hice cuando pude.